Guide To Keyword Research and Selection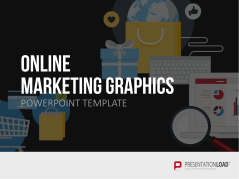 Keyword research is an essential part of any web content creation. Learn how to select keywords for successful internet marketing and search engine results.
When I first started internet marketing, one of the most difficult topics for me was to understand how to perform keyword research. With online marketing, whether you like it or not, it is essential to know about keywords and how they work. Even if you find all this too technical, you still need to understand how it works so that you can assign the task to somebody else to do. With this in mind, I introduce you to the topic of keyword selection.
The internet is all about words. Every time you want to find information, you need to use a search engine such as Google or Bing to search for keywords. Actually, Google is used by more people than Bing or Yahoo, so consider that you need to put your consideration of what Google likes at the top of the list. Play by Google's rules and you have more chance of your article, blog or website being found by the searchers.
Keyword Research
The exact algorithms that Google uses to rank pages are a secret that only senior employees at Google are party to. It is all rather complex and not knowledge that is in the public domain.
Whatever type of content we publish on the web, we need to make it easy for Google to read and give it high marks based on the tags and position that we add our selected keywords to.
The information that will help us with keyword research and selecting a suitable keyword is:
– Which keywords are being used to find information on a particular niche
– How many people are using those exact words
– How many pages are there optimised with those words that we will have to compete against
There are various tools available to assist us with research. The one that I usually use for keyword research is the one that Google provides. I enter a keyword that I feel is related to the topic at hand. Keep in mind that everyday the web changes, so a result that you will receive one day, will not be the same the next day.
I look for keywords that have not got a lot of competition and that receive at least 700 searches a month. In my experience, I have discovered that using search optimisation on my content effectively will often put my content into the first few pages of the Google results.
There is not an exact science to SEO – it requires taking the words that you think you can compete against. Sometimes this will work out favourably and at other times, not so favourably. It can be a bit of a lottery, even for top internet marketing gurus.
Once your content has been crawled by Google, it is then time to add some links from other sites that go to your content. This will make it perform better than it does already. You will find that by doing this, you can overtake some of the pages that are ahead of you in the search engine results.